Met with an accident?
Not your fault?
Stay where you are,
Call us 03 9357 0524
We will come to you
with a complimentary car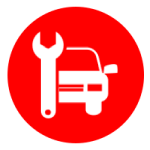 We will handle your claim,
repair your car and deliver it.
Welcome To Melbourne
Not At Fault Repairs
Accident Not Your Fault? The Best Vehicle Smash Repairs In Melbourne
Serving the entire Metropolitan area and suburbs of Melbourne since the year 1996, we have specialized in vehicle smash repairs, collaborating closely with all major insurance companies.
How Do We work For You In Case Of Your Vehicle Smash?
When you have met with an accident and you believe it is not your fault, you need not be worried anymore about further hassles, rather stay where you are. We will be at your service with a complimentary car, handle your claim concerns, and complete your car repairing process and deliver your vehicle safe and sound back to you.
Our workshop is well-equipped with the latest technology and state-of-the-art tools along with a dedicated and professional workforce to ensure that the safety and quality standards are met in each and every touchpoint of our service to you. From the moment you drop us a call in the event of a smash to dropping off your vehicle safely back to you in perfect shape, we ensure you a hassle-free pick-up, complimentary courtesy car delivery, insurance claims met, and a worry-free drop off of your vehicle.
Melbourne Not A Fault: The Fastest And Best Car Smash Repairs At Melbourne
We at Melbourne Not At Fault – Car Smash Repairs, Melbourne, offer you a complete suite of repairs and maintenance services in the event of a car smash, at the most competitive prices. From common car services to a major overhaul in the event of a car smash, we perform every repair, maintenance, and insurance claim services, including pick-up and drop-off, to the highest industry standard available in and around the suburbs of Melbourne.

Not At Fault Repairs
Before – After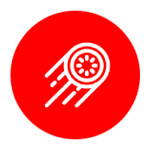 Fast Service
Guaranteed
Hassle-free
Service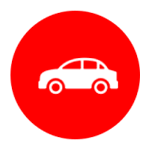 Complimentary
Courtesy Car
Free Pick-up
& Drop-off
Get A Quote At Melbourne – Not A Fault For Car Smash Repair
On uploading photos of your smashed car and other vital information, we first analyze and inspect your photos. We then send a quote to you along with further steps that we will be taking for you from coming to you at your car smash location to your car drop-off.
Our Australian-operated vehicle smash repair center that is based in Campbellfield has been serving our customers in the entire Metropolitan area and suburbs of Melbourne.
Irrespective of whether you have a passenger car, an SUV, or any other commercial vehicle, our expert mechanics strive hard to get you back on the road in the fastest and in the most cost-effective manner possible.